Materials & Care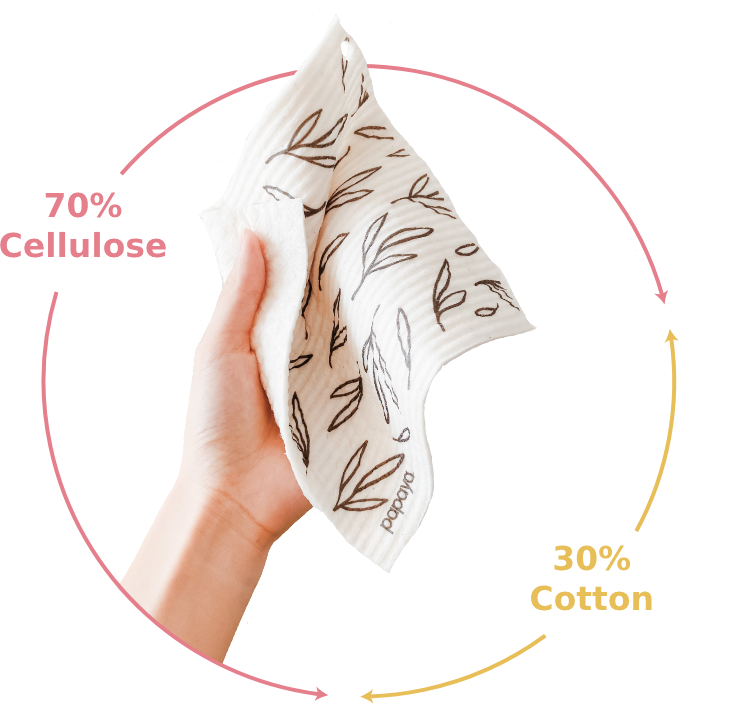 How to wash:
Follow these tips to keep your Reusable Paper Towels SPARKLING
How long does
one last?

Most people like to compost their reusable paper towels after 2-3 months of average wear and tear.

But depending on placement and use, one sheet can last 6-9 months !

Sheets used for messy cleaning (spills, appliances, dishes, kids) will reach their end quicker.

Sheets used for lighter cleaning (glass, vanities, produce etc.) will have a longer lifespan.
3 signs it's time
to compost:
It's taking longer to fully soften under water
It doesn't absorb as much, as quickly
It's starting to look very well-loved :)
No greater feeling than composting a reusable paper towel, guilt-free and starting a beautiful, fresh new one.