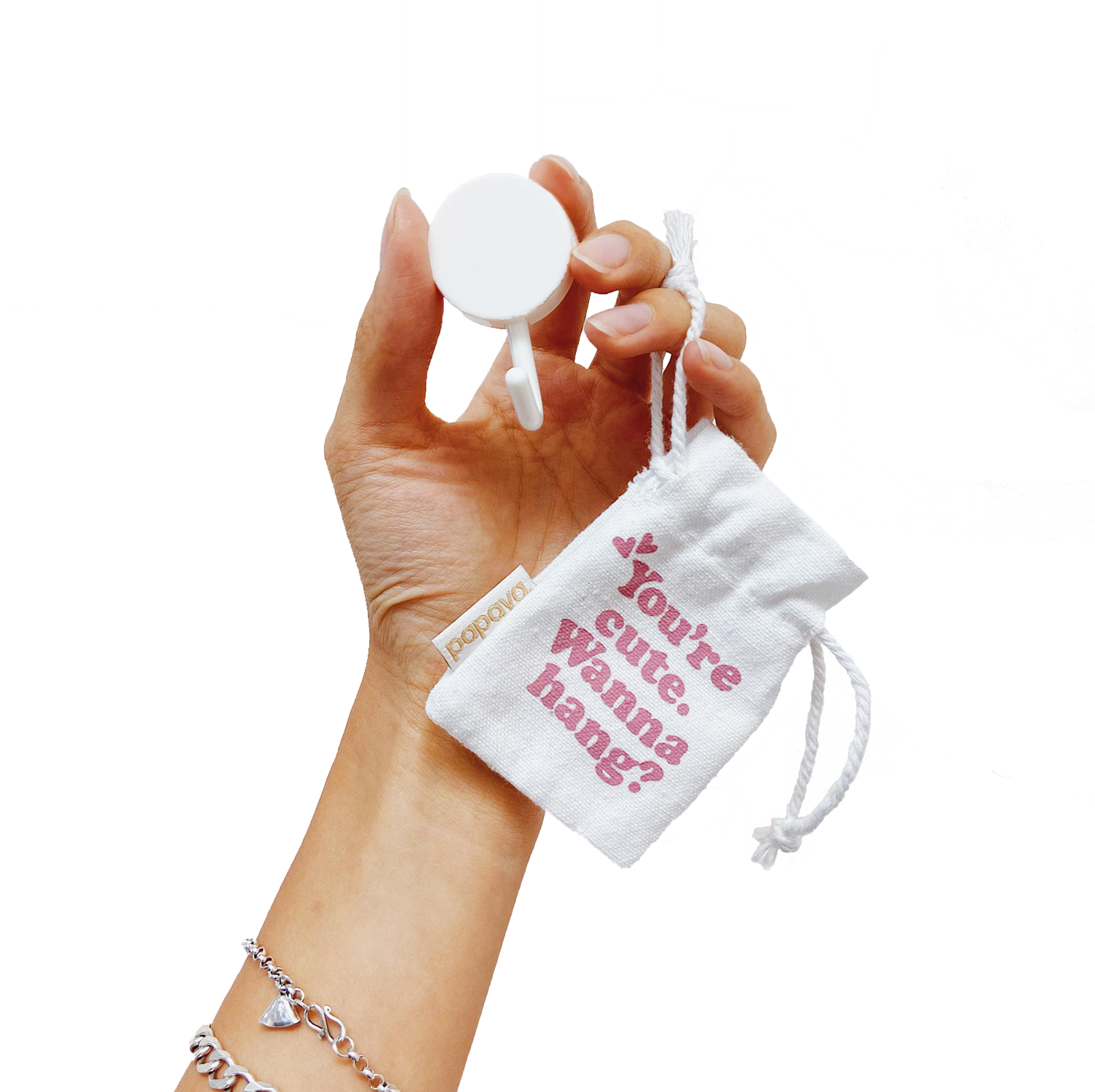 Easy Storage
No more hanging over the faucet, or leaving it wet in the sink. Just use, rinse and hang to dry!
Convenient to Grab
Hang one on your backsplash, one by your kitchen sink and one in every bathroom so it's always there when you need it.
Antibacterial
Unlike wash cloths that sit wet in your sink breeding bacteria, Papaya dries so quickly on the hook, inhibiting the growth of bacteria!
Choose Your Designs

Your favorite designs, delivered on a schedule that works for you.

Save Money

Save almost 10% on every
box when you subscribe.

Flexible Schedule

Delay, cancel or change your
designs at any time!
BUILD YOUR BOX
With a Papaya Subscription, you're never stuck without a new one when you need it :)


Join our family of 30,000+ eco-loving humans!
"Very impressed, love that they come with hooks to hang and dry! Easy to use and clean."

-HP

"Wish I tried these sooner. You'll never go back to paper towels after trying these."

- Kristie S.

"These are some sturdy little towels! I love how quickly they dry, and how versatile they are."

- Cara B.
FAQS
How long does one sheet last?
One Papaya paper towel replaces 17 ROLLS of disposable paper towel! Most people like to compost and start a new one after 2-3 months of average wear and tear, but one can last up to 6-9 months depending on use!
How does it work?
Your Papaya paper towel will feel a lil' stiff when dry. Simply wet to soften, use it like you would a paper towel, rag or sponge, and then hang after use for our no-smell, quick-dry, easy-storage solution!
What are they made of?
Papaya paper towels are made of 70% cellulose and 30% cotton - both natural and renewable materials! So you can toss them in the compost at the end of their lifecycle and start a new one guilt free :)
How do you wash them?
For regular everyday use, hand-washing with soap and water does the trick. For a deeper clean (approx. once a week) you can machine wash & air-dry or place them on the top rack of your dishwasher during a cycle!
What makes them antibacterial?
Papaya's materials are super quick drying (especially when hung on our hook!). Most bacteria thrives in damp environments, so unlike dish towels, wash cloths or sink sponges that tend to stay damp and never get fully dry, Papaya paper towels dry so quickly, they inhibit the growth of that icky bacteria!
I like…
Good product with no smell after many uses. Washable is good option to have/use.
Super Absorbent & No Funky Smell!
I'm really impressed with Papaya & how it delivers! It feels great not going through so many paper towels.
Love these reusable towels!!!!
Love the Papaya reusables! Absolutely beautiful colours and patterns! Like that you just hang them up on their hooks to dry! Using them to clean glass, wipe down counters, fridge, microwave- no streaking. Super happy with this product!
The best!
I was a little skeptical when I ordered these, but we were going through paper towels at an insane rate, so I figured it was worth a shot. The gross musty smell that dish cloths get is one of my biggest pet peeves, I can't stand it. These have been in action in our house for two weeks and not a hint of mustiness! I've tossed them in the dishwasher twice, given them a rinse, and hung them back up, and they're all set to go!
We currently have one pattern that we use for our toddler's face and hands as he eats, and another pattern for wiping counters, etc. Highly recommend Papaya for both uses. We hardly ever use paper towels now, unless it's for something mega gross.
These have even helped our toddler become more independent. He has an easier time wiping his own hands and face because the Papaya towels are super thick and easy to grab. When he would try with damp paper towels, they'd sort of just disintegrate as he squishes them around.
Can't recommend enough, will be a repeat customer for sure!