1. The Backsplash
Your go-to paper towel! Use for everyday messes like spills, floors and appliances.
2. By Your Counters
Your easy-access paper towel for wiping down counters and cleaning up after meal prep.
3. By The Kitchen Sink
Replace your bacteria-filled sponges.
Just add soap, lather and get scrubbing!
4. Inside the Kitchen Cupboard
Your hideaway option for everyday messes, or for drying wet dishes from the dishwasher.
5. Next to the Highchair
Messy toddlers are no match for Papaya! Use on sticky hands, faces, trays and floors.
6. By Your Vanity
Use this paper towel to soak up water puddles from your vanity. No more wasted tissues!
7. In Your Bathroom
Here for all your sink and shower related cleaning needs. Say goodbye to rags for good.
8. In the Kid's Bathroom
Replace the never-ending rotation
of washcloths, and use for bath time puddles!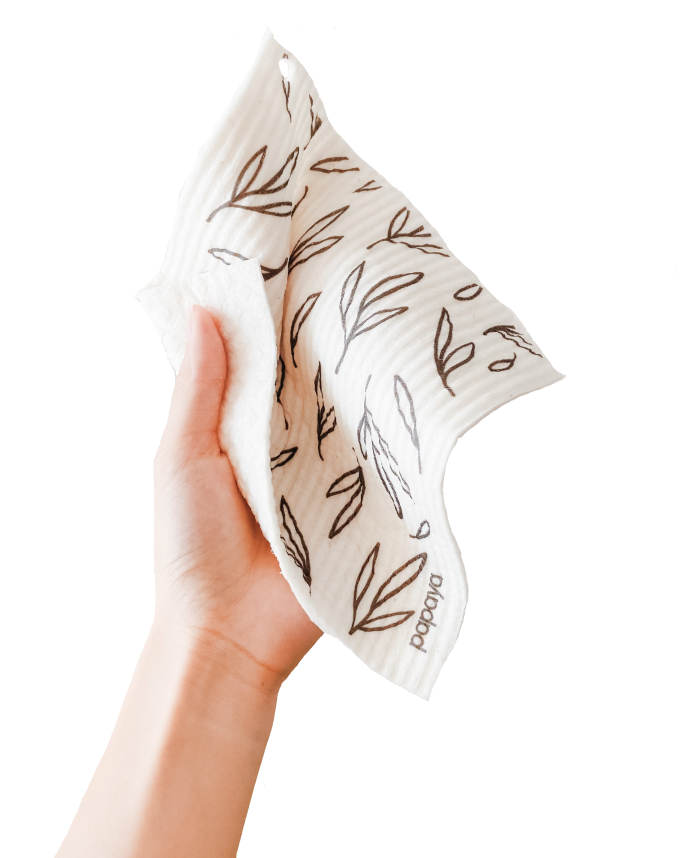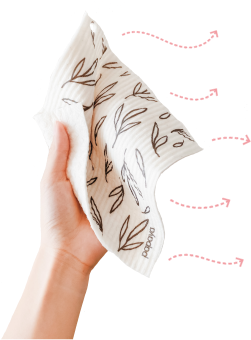 1 sheet
replaces 17 rolls!
Just wet to soften
All natural
No mildew smell

100% compostable
What are they made of?
Papaya paper towels are all natural, super quick-drying, and don't go to the landfill!
For everyday use:
1.

Hand-wash with soap & water. Hang to dry.
For a deeper clean:
2.

Top rack of your dishwasher.

3.

Machine wash. Air-dry only.